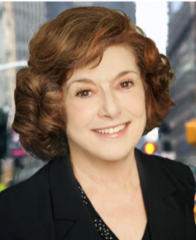 Julianne Imperato McGinley, M.D.
Principal Investigator / Program Director, Associate Dean, Translational Research and Education, Abby Rockefeller Mauzé Distinguished Professor of Medicine in Endocrinology, Chief, Division of Endocrinology, Diabetes and Metabolism
Julianne Imperato-McGinley's dedication to the CTSC has been instrumental in expanding and increasing integration among partners and affiliates. Her research is mainly focused on the biology of androgens in human physiology and pathophysiology. Her landmark paper, first published in Science in 1974, defined a previously unrecognized clinical disorder, inherited 5α-Reductase deficiency. Her work was translated into treatment of human disease, leading to the development of the first medical therapy for prostate enlargement, finasteride (which was subsequently used for the treatment of male pattern baldness). Her study involving androgen effects on the body and brain was the first to significantly challenge the widely held view that gender is socially acquired. Through the genotype-phenotype study of patients with inherited defects in androgen production and/or action, she has contributed significantly to the understanding of androgen actions in the prostate, bones and brain, as well as hair growth, male reproduction and cognitive behavior. Much of her work is included in standard textbooks of endocrinology, psychology, urology and medicine, and her clinical and translational research has been funded by the NIH for over 30 years. For contributions in clinical and translational research, she was elected a member of the American Association of Physicians in 2000, and awarded the Edward H. Ahrens Jr. Award in Clinical Research in 2005.
Dr. Imperato-McGinley has an extensive history of training and mentoring students, from high school to M.D.s in fellowship training, particularly second-year endocrine fellows in their patient-oriented research projects. She is the recipient of two Empire State Investigator Grants for mentoring, and is the primary investigator of a T32 endocrine training grant. She helped to establish a Weill Cornell Medicine prize for excellence in clinical research, and served on the Medical Student Research Awards Committee of WCM for over 10 years.
In 2015, Imperato-McGinley was awarded the Frank L. Babbott, M.D. Memorial Award from the Alumni Association of the College of Medicine at SUNY Downstate Medical Center, in recognition of distinguished service to the medical profession and the community. She is the founding Program Director of the WCM CTSC (funded in 2007 and renewed in 2012), and served as the WCM General Clinical Research Center (GCRC) Program Director for more than 14 years prior. As the Translational Research and Education Associate Dean and CTSC Program Director, she is dedicated to the center's mission of advancing clinical and translational research. Under her direction, the CTSC has fostered multidisciplinary, multi-institutional collaborative research, educated and mentored translational research scientists of the future, and enhanced healthcare for the underserved communities of New York City.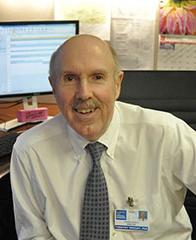 Timothy Wright, Ph.D.
Coordinating Program Director, Professor, Applied Biomechanics, Department of Orthopedics, Member, Biomedical Engineering Program, Cornell University
Timothy Wright is a senior scientist at the Hospital for Special Surgery (HSS) and serves on the HSS Research Leadership Committee. He previously served as the Program Director of the Hospital Core Center for Skeletal Integrity, recipient of one of the two original P30 core center grants awarded by the National Institute of Arthritis, Musculoskeletal and Skin Diseases (NIAMS). He has considerable leadership experience in professional societies, as well as development of educational workshops and enduring orthopedic biomechanics and biomaterial publications. He has nearly 40 years of experience mentoring and training engineering and medical students, orthopedic residents, and post-doctoral engineering and orthopedic fellows. He served as Program Director for the NIH-sponsored T32 Training Program for 10 years. His primary research concerns the load transfer pathways in implant systems, how they alter implant wear and interface mechanics, and the role of implant design and soft tissue structures in controlling joint stability, including the assessment of the relationship of wear and surface damage observed on retrieved knee components with dynamic functional motion analysis patient outcomes and static alignment measurements.