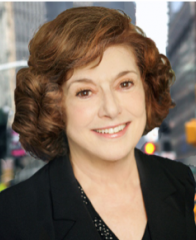 Julianne Imperato McGinley , MD
Program Director, Clinical and Translational Research Center, Weill Cornell Medical College
Julianne L. Imperato-McGinley, MD is the Weill Cornell Medical College Mentor to the program, providing programmatic oversight and guidance. She is currently the Associate Dean for Translational Research and Education at the Weill Cornell Medical College, and Program Director of the Clinical and Translational Science Center.  Her roles include 1) Program design and implementation advising 2) Connecting the program to resources at the Weill Cornell Medical College and partner institutions 3) Recruiting Volunteer physicians and 4) Overall Program Development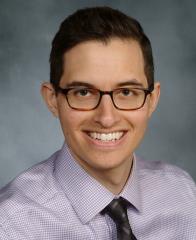 Brett J. Ehrmann , MD, MS
Medical Director, Heart to Heart Community Outreach Campaign, Weill Cornell Medical College
Dr. Brett Ehrmann graduated summa cum laude from the University of Michigan, where he received a Bachelor of Arts degree in American Culture. He then attended the University of Michigan Medical School, and was awarded his medical degree with distinction in research, medical education, and service. He also obtained a Master of Science degree in Clinical Research from the University of Michigan School of Public Health. Dr. Ehrmann completed his residency in Primary Care/Internal Medicine at New York Presbyterian Hospital-Weill Cornell Medical Center and joined the Weill Cornell Medicine Primary Care faculty in July 2017. Since December 2017, he has served as the Medical Director for Heart to Heart. His primary role in this capacity is to work with the Heart to Heart Executive Board to oversee the provision of clinical care and faculty precepting of medical students at community health outreach events.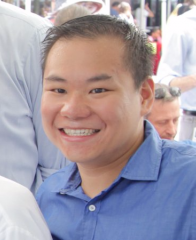 Jeff Zhu , MBA
Managing Director of Community Engagement and Research, Clinical and Translational Science Center, Weill Cornell Medical College
Jeff Zhu, MBA is the Administrative Director for the H2H and other community outreach programs at the Clinical and Translational Science Center, Weill Cornell Medical College. He leads a team dedicated to providing administrative, logistical, regulatory, technical, and other research support for community outreach programs and community based research projects. He has extensive experience working on multi-institutional collaborative projects and working with communities. Programs he has worked on include innovative projects such as linking medical experts to under- served minority communities using videoconferencing technology, group and individual treatment of stress and PTSD with veteran communities and active duty troops, and several nutrition, lifestyle and empowerment programs for underprivileged children and youth in the New York Metropolitan area. 
Farid Aboharb
Program Director
Farid Aboharb is a 4th year in the Tri-Institutional MD PhD Program. He completed his undergrad at Rutgers New Brunswick, with a major in Cell Biology and Neuroscience and a minor in Philosophy. He is currently a biomedical fellow in the Laboratory of Neural Systems at Rockefeller University, where he studies how the brain represents social scenarios. He is interested in Psychiatry and Internal Medicine.
Neville Dusaj , MS
Co-Program Director
Neville Dusaj is a 4th year student in the Tri-Institutional MD PhD Program. He obtained his BS  in  Biochemistry and Biophysics and MS in Chemistry from University of Pennsylvania in 2016. He is currently a member of the Landau Lab at the Meyer Cancer Center of Weill Cornell Medicine.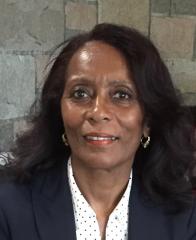 Lula Mae Phillips
Community Engagement and Research Manager, Community Engagement & Research Manager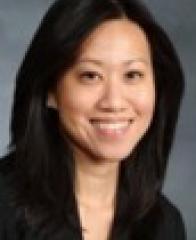 Grace Sun , MD
Ophthalmology Director
Dr. Grace Sun is the Director of the Ophthalmology Clinical Practice at Weill Cornell Eye - Lower Manhattan at 156 William Street, an Assistant Professor of Ophthalmology at Weill Cornell Medical College and Assistant Attending Ophthalmologist at NewYork-Presbyterian Hospital/Weill Cornell Medical Center.
Dr. Sun graduated from Stanford University, with Honors. She later received her M.D. from Weill Medical College of Cornell University, where she was awarded the Edward Norton Prize in Ophthalmology. She completed her ophthalmology residency at the New York Presbyterian Hospital/ Weill Medical College of Cornell University.
Dr. Sun has a strong interest in global health. She served as a Peace Corps volunteer in Nicaragua from 1999-2001. She recently served as an associate staff ophthalmologist with ORBIS International, a non profit organization whose mission is to eliminate avoidable blindness in developing countries. She was a 2009 Paul Kayser International Scholar awardee. Currently, Dr. Sun serves on the American Academy of Ophthalmology Young Ophthalmologist International Subcommittee and is involved in establishing international clinical, teaching, and research collaborations. Click here to see a more comprehensive list of Dr. Sun's global efforts.
As the Program Director for the Ophthalmology Residency at Weill Cornell Medical College, Dr. Sun provides direct supervision and teaching of residents and medical students.
Andrew Toader
Data Analyst
Allegra Keeler , BS
Research Aide