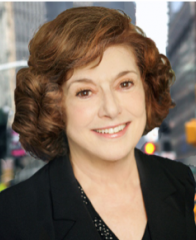 Julianne Imperato McGinley , MD
Program Director, Clinical and Translational Research Center, Weill Cornell Medical College
Julianne L. Imperato-McGinley, MD is the Weill Cornell Medical College Mentor to the program, providing programmatic oversight and guidance. She is currently the Associate Dean for Translational Research and Education at the Weill Cornell Medical College, and Program Director of the Clinical and Translational Science Center.  Her roles include 1) Program design and implementation advising 2) Connecting the program to resources at the Weill Cornell Medical College and partner institutions 3) Recruiting Volunteer physicians and 4) Overall Program Development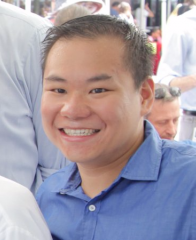 Jeff Zhu , MBA
Managing Director of Community Engagement and Research, Clinical and Translational Science Center, Weill Cornell Medical College
Jeff Zhu, MBA is the Administrative Director for the H2H and other community outreach programs at the Clinical and Translational Science Center, Weill Cornell Medical College. He leads a team dedicated to providing administrative, logistical, regulatory, technical, and other research support for community outreach programs and community based research projects. He has extensive experience working on multi-institutional collaborative projects and working with communities. Programs he has worked on include innovative projects such as linking medical experts to under- served minority communities using videoconferencing technology, group and individual treatment of stress and PTSD with veteran communities and active duty troops, and several nutrition, lifestyle and empowerment programs for underprivileged children and youth in the New York Metropolitan area. 
Farid Aboharb
Program Director
Farid Aboharb is a 4th year in the Tri-Institutional MD PhD Program. He completed his undergrad at Rutgers New Brunswick, with a major in Cell Biology and Neuroscience and a minor in Philosophy. He is currently a biomedical fellow in the Laboratory of Neural Systems at Rockefeller University, where he studies how the brain represents social scenarios. He is interested in Psychiatry and Internal Medicine.
Daisy Donnellan
Community Research Coordinator, Clinical and Translational Science Center, Weill Cornell Medical College
Kaymisha Knights
Research Aide, Clinical and Translational Science Center, Weill Cornell Medical College
Lula Mae Phillips
Community Engagement and Research Manager, Community Engagement & Research Manager
Tatiana Requijo
Event Coordinator
Tatiana is a first-year medical student from Queens, NY. She graduated from Binghamton University with a BS in Cell and Molecular Biology in May 2017. She enjoys working with Heart to Heart and exploring her interest in geriatrics, cardiovascular health and diabetes, and community medicine.
Jorge Sanchez
Research Aide, Clinical and Translational Science Center, Weill Cornell Medical College
Christopher Schultz , MD
Medical Director
Christopher Schultz, MD completed his undergraduate work at the University of Texas at Austin. He then worked for ten years in research and the private sector in Boston prior to attending Boston University School of Medicine. He completed his internal medicine residency training at NYU School of Medicine. In addition to General Internal Medicine and Primary Care, his other clinical interests include cardiovascular risk reduction, sports medicine and musculoskeletal injuries.
Dr. Schultz is the Medical Director for the Heart2Heart Community Outreach Program at Weill Cornell Medical College. This program provides free screening to traditionally underserved communities to detect cardiovascular disease and help provide access to ongoing care.

Dr. Schultz is Board certified in Internal Medicine.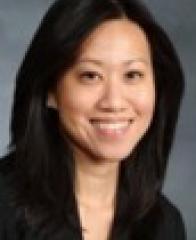 Grace Sun , MD
Ophthalmology Director
Dr. Grace Sun is the Director of the Ophthalmology Clinical Practice at Weill Cornell Eye - Lower Manhattan at 156 William Street, an Assistant Professor of Ophthalmology at Weill Cornell Medical College and Assistant Attending Ophthalmologist at NewYork-Presbyterian Hospital/Weill Cornell Medical Center.
Dr. Sun graduated from Stanford University, with Honors. She later received her M.D. from Weill Medical College of Cornell University, where she was awarded the Edward Norton Prize in Ophthalmology. She completed her ophthalmology residency at the New York Presbyterian Hospital/ Weill Medical College of Cornell University.
Dr. Sun has a strong interest in global health. She served as a Peace Corps volunteer in Nicaragua from 1999-2001. She recently served as an associate staff ophthalmologist with ORBIS International, a non profit organization whose mission is to eliminate avoidable blindness in developing countries. She was a 2009 Paul Kayser International Scholar awardee. Currently, Dr. Sun serves on the American Academy of Ophthalmology Young Ophthalmologist International Subcommittee and is involved in establishing international clinical, teaching, and research collaborations. Click here to see a more comprehensive list of Dr. Sun's global efforts.
As the Program Director for the Ophthalmology Residency at Weill Cornell Medical College, Dr. Sun provides direct supervision and teaching of residents and medical students.
Andrew Toader
Data Analyst
Brandon Valentine
Community Research Writer/Editor
Melissa Yuan
Volunteer Recruiter
Melissa is a first year medical student at Weill Cornell. She is originally from Boston and received her undergraduate degree in Neurobiology and Health Policy from Harvard. Melissa is interested in community health and lifestyle medicine, and is very excited to be a part of Heart to Heart.